Wei Williamsburg
145 Borinquen Pl, Brooklyn, NY 11211
Order now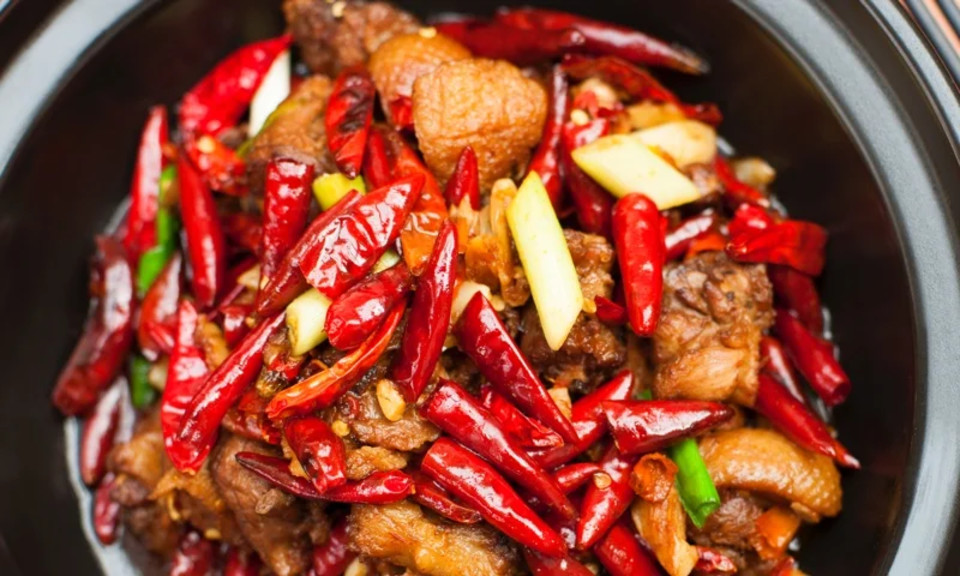 Bryan
I have to give this place a review just because the rating seems too low. I got General Tso's chicken which was some of the best I've had in Brooklyn. Sometimes with that dish, the chicken can be kind of hard and unappetizing and you wonder exactly what part of the chicken you're eating... but here they used nice tender pieces of chicken breast. General Tso's rarely holds up well as leftovers but it was just as good the next day. They also included broccoli, a couple chilis, and some bell peppers which was a nice touch. My GF got the Kung-Pao Tofu and said it was also great. The delivery time was quoted as an hour but took about 30 min. It's a little pricier than some other options but I think the quality was worth it. I'll definitely order again.
Rachel
this is my second time trying wei (first time was from a friends account), and both times were delicious! first time may've been better but both times happened within a few days. first time we got soup dumplings, house lo mein and gen tso chicken. some of the best delivery general tso ive ever had. second time i got gen tso chicken, house lo mein and egg drop soup. the soup was $6 without a size option so i couldnt help but think that it might be really good. delivery arrived at expected time, but they gave me hot n sour instead of egg drop. honestly i dont really care if they mess up my order as long as its not crazy messed up and its something im willing to eat, but i dont like hot n sour. i ate it anyway and i loved it.
Robert
By far the best authentic chinese food in the area. Now while the convenience of ordering delivery is a wonderful option, especially on rainy Sundays, please take the time to eat this food fresh at Wei's itself. Its incredible. Delivery from Wei can be iffy and sometimes the order isn't exact but it doesn't matter. The food is that good. Wei's spicy chicken? Yes please. But don't take my word for it, try it for yourself. And do yourself a favor and take a visit to Wei's itself. Final verdict: Food 5/5 Delivery 2.5/5 Speed 3/5 (depends on time of day cause this place gets busy).
Armando
Excellent. They had the soy sauce ready in the bag this time. I was amazed. Didnt leave a tip because I had not cash but I was honestly surprised.
Timothy
Delicious and open really late! My new go to spot for late night food. So little in the neighborhood for those of us who work into the night
Jonathan
I never say this about takeout Chinese but the food is FRESH and tastes great. Also, the service is awesome. Delivery is always much quicker than expected. One night I called as they were closing (like 4:55AM) to place an order and the manager was super nice, said he would be happy to take my order since I lived close to the restaurant. This is the only Chinese place for me in Brooklyn.
William
Always the most amazing food, service and speedy delivery. Everyone involved in this establishment is a class act and very helpful as well. Food always comes fresh and hot right out of the wok, the delivery guys are all very friendly and professional. Aces all across the board.
Jane
Honestly I'm embarrassed about how often I order from this place, but I need my fix. Best egg drop soup and ma Po tofu in new York. My favorite soup dumplings, too, but soup dumplings don't travel well anywhere. Go visit the restaurant and listen to some sweet tunes for those.
Eduardo
This food is amazing. My husband and I order from here late nights and we are never disappointed and the delivery guy is very nice. We order the dumplings , mixed veggies , chicken and broccoli and even the drinks are satisfying. Would definitely recommend to everyone.
Anthony
General Tsao was Green peppers, fresh broccoli , great sauce fresh n zesty. mostly meat, not fat and dough. Mostly breastiziz meat and some delicious Dark thigh meat. I paid for more than its weight in chicken. I dont know maybe they like me? Well worth it.
About us
Asian, Chinese, Dinner, Late Night, Lunch Specials
Today

Delivery: 5:00 PM - 2:00 AM

Takeout: 5:00 PM - 2:00 AM

Delivery

Tuesday:

5:00 PM - 2:00 AM

Wednesday:

5:00 PM - 2:00 AM

Thursday:

5:00 PM - 2:00 AM

Saturday:

5:00 PM - 2:00 AM

Takeout

Tuesday:

5:00 PM - 2:00 AM

Wednesday:

5:00 PM - 2:00 AM

Thursday:

5:00 PM - 2:00 AM

Saturday:

5:00 PM - 2:00 AM